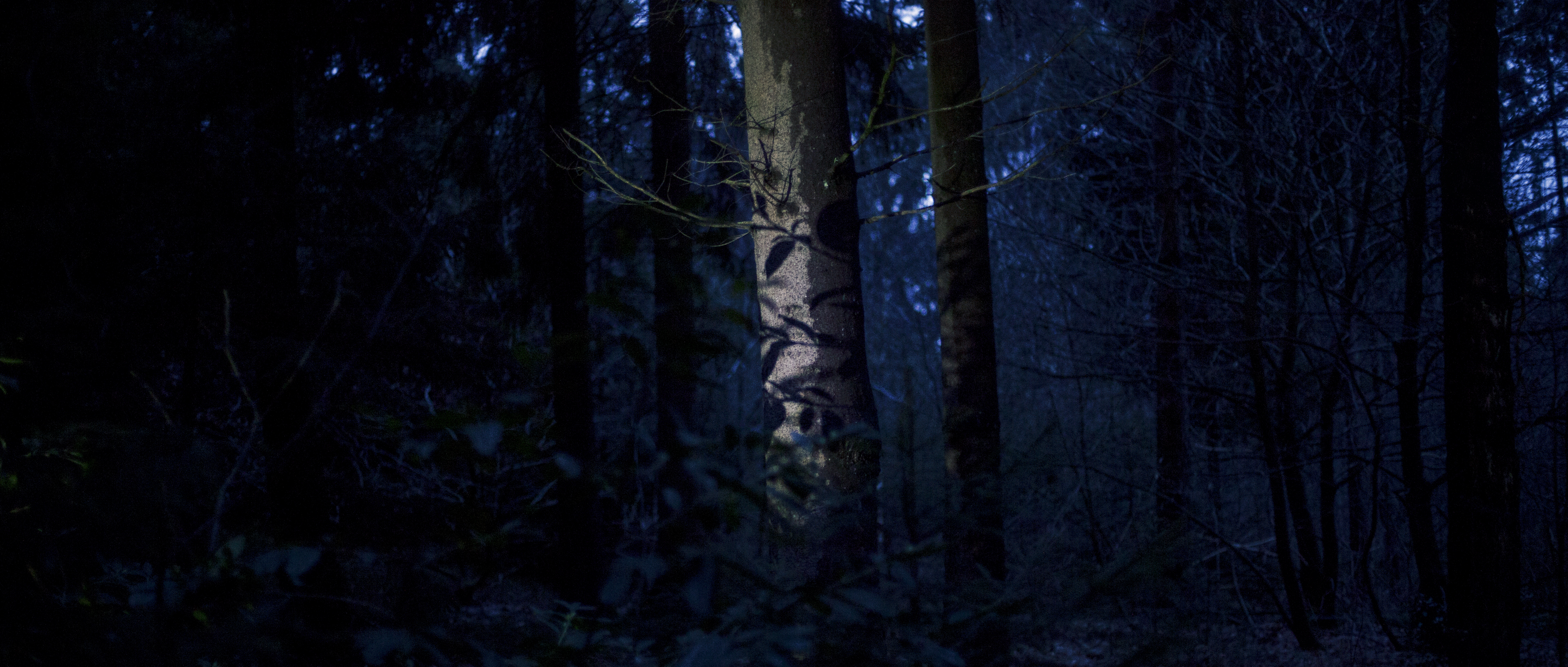 At the start of 2018 I found myself with a bit of time on my hands and restless. So I decided to grab my camera and head on out to take a walk in the winter woods. It was already late in the afternoon when I set out and before I knew it, darkness descended.
Remote
This area is quite remote, you have to walk a ways to get to this forest, so when it got dark, I knew I wasn't going to get back to my car anytime soon. I decided to embrace the dark and let myself be enveloped by it. Looking into the gloom, I was seeing shapes and shadows. I then remembered I had brought a little flashlight. Shining the flashlight on trees, shrubs, it brought patches to vivid life, from the dark coma. It was enticing. The light was attractive, but so was the dark in these woods. I started placing my light in different spots. From a distance, I'd find what I was looking for through my lens and clicked the shutter. The result you can see here.
Tech
The images below were shot on a Canon 5D mkII with an array of different lenses. I edited all of it in Adobe's Creative Suite 6 with a few plugins for color correction and effects. If you are interested in purchasing a print of one of these images, please contact me through my About page for pricing and shipping information. My photos are printed on Canson BFK Rives 310 g/m2 fine art paper, laminated on 2mm Dibond and fitted with an aluminium wall support system.