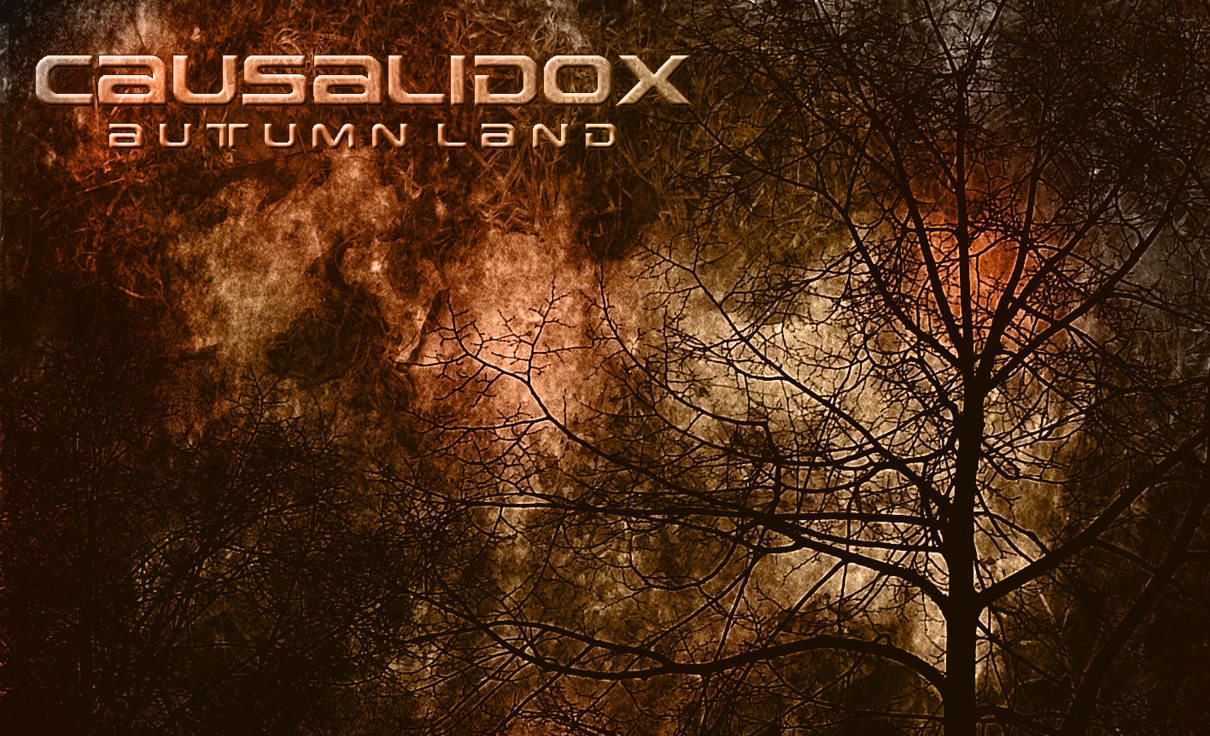 Autumnland, the first dark ambient album by CausaliDox, contains three ritual / dark ambient tracks that were created under the influence of powerful hallucinogens. The artwork for the album was created by Abandoned Asylum.
For this album CausaliDox uses sound as a vehicle for exploration, reaching the outer limits of noise and beyond to the vast calmness of soundscapes, voyages through forests of melody and storms of percussion, driven by a fascination for the intricate undeniable bonds between causality and paradox.
"Autumnland" tells the story of someone losing themselves gradually in a forest at night. In the first track, "Dusk Approaches", there is the looming sensation of the slow approach of night at the edge of the forest. The second track takes one deeper into the forest itself, revealing its' haunting darkness. Finally reaching "The True Dissolve" a total loss of control, rationality and identity yielding to primeval emotions.
The album is CausaliDox' first dark ambient album released on the popular, yet sadly now defunct Polish netlabel Kaos Ex Machina (www.kaos-ex-machina.pl)
The album has received some 10.000 downloads on Mininova.