Update: We have a winner!
And these are the photos that are going to be exhibited in New York:
Times Square
I just heard today that three of my photos will be displayed in a Times Square exhibition, in NYC on July 24th. If I understand the info correctly each photo will be 1 meter tall on the sign. Very cool! 🙂
This is what the sign will look like: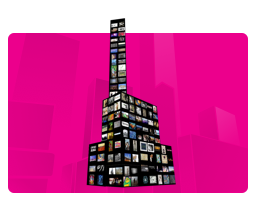 Help me pick a pic!
I decided that I am going to leave the final choice of which three photos are shown in New York to my visitors. So I need your help!
Beneath you see 24 photos that I have preselected,  I want you to select three from them and tell me which ones you picked in the comments. The top 3 photos that are chosen the most will be shown in New York. You have to make your choice before Sunday July 6 23:59 CEST (Amsterdam time).
I thought I'd make it fun and give away a prize, so among the people whose picks are included in the final three, I'm going to to draw one winner who will receive a gift from me: a forex print of one of his or hers three picks, shipping included. How does that sound? 🙂
It's very easy, the rows of pictures are labeled A 1 through A4, B1 through B4 and so on from left to right. You can click on a pic to make it bigger and use the arrows to go through them all! So for instance you'd pick: A2, C3, E4. Got it?
Just tell me in the comments which three you would like to be displayed 1 meter tall in Times Square, New York City USA! 🙂
A 1 – 4
B 1 – 4
C 1 – 4
D 1 – 4
E 1 – 4
F 1 – 4