I love to imagine the unimaginable. Like visiting another world in a different galaxy, seeing stellar nebulas, surfing the edges of a black hole's event horizon. I approach these ephemeral ideas with my mind, knowing I can never touch or materialize them. Words alone are insufficient to communicate how I feel. So I imbue my images with these complex emotions, to share the melancholy of yearning for the impossible, to feel the ecstasy of gaining knowledge of the unknowable. 
I enjoy manipulating the images in the editing room until they feel right to me. I need to push the images and myself to get to this apex, this mixture of sci-fi and surrealism. Sometimes, the images are already imbued with the numinous, straight out of the camera, other times, I push and manipulate the images further and further so that they become abstract, no longer representative of one singular thing, Yet they maintain, or even gain a strong emanating sense of emotion. This is my playground.
Every visual stimulus I get drawn to, to me is like the setting for a scene from a story that's being told as I start to take the picture. I start to imagine worlds unfold, intricate lines of causality unfurling into time. To me photography is a way to change the way I see reality, like lifting the veil to peek into the realm of (im)possibilities, as you can see in the photoseries below.
Professional high quality prints of my work are available in (very) limited edition. My photographs are usually in a 2.35:1 or 16:9 ratio. The images are meant to be seen on a large scale so the minimal width of one of my prints is 1.4m / 4.6ft. There is also a high quality, large format photobook available. Contact me for inquiries.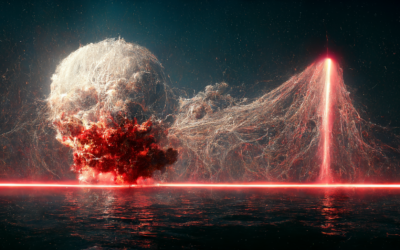 Taking lines from my writing, my poetry, my lyrics, my thoughts, I was utterly amazed at the results of AI image generation. The scenes are hallucinogenic, phantasmagoric. Most of all though, they are another way to catch a glimpse of the numinous.